Join us for Mind & Life Connect, our new series of inspirational online conversations aimed at exploring key themes in contemplative science and their relation to everyday life. Through the series, we seek to build community among dedicated researchers, young scholars and activists, contemplative teachers, and others eager to connect and share ideas bridging science, contemplative wisdom, and action to foster personal, societal, and planetary healing. The program is designed to be participatory, inspiring, and engaging!
Each live 75-minute session will begin with a short (20-30 minute) presentation by a guest presenter, along with a Q&A, guided contemplative practice, and interactive breakout groups. Featured speakers include noted researchers, contemplatives, and changemakers, who will explore topics related to the body, stress, trauma, compassion, technology, the human-earth connection, and more.
Sessions will be co-facilitated by Shankari Goldstein and nischal neupane, both Mind & Life program managers. Shankari is also an avid social activist, yoga instructor, and regenerative farmer. nischal holds a Masters in Environmental Conservation and exercises care on climate justice.
---
Session 1
March 30th at 2:00-3:15 pm ET
Cultivating Trust in the Body
Juan Santoyo
In our inaugural session, contemplative researcher and social activist Juan Santoyo will explore topics such as the impact of ancestral intuition on relationships and the planet, releasing stress and trauma from the body, the balance between radical self-care and human connections, and how we can adopt new systems for a sustainable future.
Juan Santoyo,
Massachusetts Institute of Technology
Juan, a neuroscience and early-career contemplative researcher from Colombia, focuses on the neurophysiological dynamics of meditation training and sensory perception in humans and mice. He co-founded The Black Lotus Collective, an organization aiming to integrate contemplative practices with social justice work, and is currently working on a meditation-based program to help ex-combatants reintegrate into society as part of Colombia's peacebuilding process. Juan is pursuing his PhD at MIT's Department of Brain and Cognitive Sciences to further explore the connections between healing, resistance, and biology to help individuals and communities achieve wellbeing.
---
Session 2
April 27 at 2:00-3:15 pm ET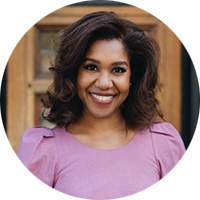 Our Emotional Lives: Exploring the Complex Relationship between Stress, Trauma, and the Body
Dr. Inger Burnett-Zeigler
Join us as we delve into the complex relationship between stress, trauma, and the body with licensed clinical psychologist and scholar Dr. Inger Burnett-Zeigler.
Throughout this session we will explore the intersectionality between stress, trauma and race. We will also discuss how stress can manifest in the body, thoughts, feelings, and behavior. Learning to recognize these symptoms is an essential step in managing stress and promoting emotional well-being.
While trauma knows no boundaries, it has a disproportionate impact on B.I.P.O.C. communities; yet these groups often experience barriers to accessing trauma-informed resources and mental health care. Dr. Burnett- Zeigler is not only an expert in the field of mental health, she is also a fierce advocate for eliminating the stigma around mental illness and normalizing participation in mental health care.
Dr. Burnett-Zeigler will invite us to cultivate compassion and empathy for each individual's style of coping and not valuing one type over another. This approach is crucial to ensuring that all individuals have equal access to the support and care they need.
Inger Burnett-Zeigler
Northwestern University, Associate Professor
Dr. Inger Burnett-Zeigler is an associate professor of Psychiatry and Behavioral Sciences at Northwestern University's Feinberg School of Medicine, and a licensed clinical psychologist with over 20 years of experience. She specializes in helping people manage stress, trauma, mood and anxiety conditions, and interpersonal relationship issues, promoting holistic wellness through mindfulness and self-compassion. Inger's research focuses on social determinants of mental health and treatment, particularly in the Black community, and she has authored the book "Nobody Knows the Trouble I've Seen: The Emotional Lives of Black Women." She is an advocate for normalizing mental health treatment and has been featured in publications such as the New York Times and TIME Magazine. Inger holds a psychology degree from Cornell University, a doctorate in clinical psychology from Northwestern University, and completed a postdoctoral fellowship at the VA Ann Arbor/University of Michigan.
---
Session 3
May 25 at 2:00-3:15 pm ET
Trauma and Resilience
Dominique Malebranche
In this session, we will explore the impact of trauma on individuals and how those with a history of trauma can build resilience. Our talk will focus on the role of culture in trauma and healing, as well as the influence of the media, our ancestors, and intergenerational trauma on our collective stories.
We will delve into the different ways that movement and contemplative practices can support the healing process, and how to differentiate trauma responses from our true selves. We will also explore the importance of becoming more culturally aware and competent in our healing practices.
Dominique will provide insights and share her expertise on integrative mind-body clinical research, interpersonal violence prevention, and mind-body interventions for individuals with complex psychological trauma exposure.
Dominique Malebranche, PhD, RYT
Pepperdine University
Dominique A. Malebranche is an assistant professor, licensed psychologist, and embodiment practitioner and facilitator. She serves as a MLI Changemaker Fellow, Teaching Affiliate of Harvard Medical School at the Center for Mindfulness and Compassion, and former postdoctoral fellow at the internationally-known Trauma Center at JRI. Her work swims within the intersections of psycho-spiritual impact of cultural stress and trauma, embodied healing and liberation, resilience capacity building, and body-mind interventions. Malebranche centers the awareness of the body as a cultural source of healing, wisdom and transformation, demonstrated through co-organizing, training and consultation, creative scholarship and personal contemplative practice. She is inspired by somatic freediving and reclaiming ancestral and liberatory relationships with land and water.