Join us for Mind & Life Connect, our new series of inspirational online conversations aimed at exploring key themes in contemplative science and their relation to everyday life. Through the series, we seek to build community among dedicated researchers, young scholars and activists, contemplative teachers, and others eager to connect and share ideas bridging science, contemplative wisdom, and action to foster personal, societal, and planetary healing. The program is designed to be participatory, inspiring, and engaging!
Each live 75-minute session will begin with a short (20-30 minute) presentation by a guest presenter, along with a Q&A, guided contemplative practice, and interactive breakout groups. Featured speakers include noted researchers, contemplatives, and changemakers, who will explore topics related to the body, stress, trauma, compassion, technology, the human-earth connection, and more.
Sessions will be facilitated by Shankari Goldstein, who serves as a Mind & Life program manager. Shankari is also an avid social activist, yoga instructor, and regenerative farmer.
---
Upcoming Sessions
---
Session 6
October 5, 2023
2:00-3:15 pm ET
What is Your Karmic Assignment?
Jon Kabat-Zinn
We're living in a time of profound disruption—a time rife with challenges yet ripe with potential. How do we nurture the inner well-being so essential to being a force for good in the outer world? What's getting in our way? How can we align our personal and professional lives to create a more compassionate world that works for all? Join us as meditation teacher Jon Kabat-Zinn leads us with a contemplative practice and into an expansive conversation on how we can use this potent window in time to embrace the reality of our interconnection—individually and collectively—and step into a more equitable and sustainable future.
Jon Kabat-Zinn
Jon Kabat-Zinn, Ph.D. is Professor of Medicine emeritus at the University of Massachusetts Medical School, where he founded the Center for Mindfulness in Medicine, Health Care, and Society (in 1995), and (in 1979) its world-renown Mindfulness-Based Stress Reduction (MBSR) Clinic. He is the author of ten books, including the bestsellers Full Catastrophe Living, Wherever You Go, There You Are, and Mindfulness for Beginners. With Mark Williams, he is co-editor of Mindfulness: Diverse Perspectives on its Meaning, Origins, and Applications (2013). His books are published in over 40 languages. His work has contributed to a growing movement of mindfulness into mainstream institutions such as medicine, psychology, health care, neuroscience, schools, higher education, business, social justice, criminal justice, prisons, the law, technology, government, and professional sports. Over 700 hospitals and medical centers around the world now offer clinical programs based on training in mindfulness and MBSR. Jon lectures and leads mindfulness workshops and retreats around the world. Jon previously served on the Mind & Life Board of Directors.
---
Previous Sessions
Session 1
March 30th, 2023
2:00-3:15 pm ET
Cultivating Trust in the Body
Juan Santoyo
In our inaugural session, contemplative researcher and social activist Juan Santoyo will explore topics such as the impact of ancestral intuition on relationships and the planet, releasing stress and trauma from the body, the balance between radical self-care and human connections, and how we can adopt new systems for a sustainable future.
Juan Santoyo
Massachusetts Institute of Technology
Juan, a neuroscience and early-career contemplative researcher from Colombia, focuses on the neurophysiological dynamics of meditation training and sensory perception in humans and mice. He co-founded The Black Lotus Collective, an organization aiming to integrate contemplative practices with social justice work, and is currently working on a meditation-based program to help ex-combatants reintegrate into society as part of Colombia's peace building process. Juan is pursuing his PhD at MIT's Department of Brain and Cognitive Sciences to further explore the connections between healing, resistance, and biology to help individuals and communities achieve wellbeing. Juan is also a Mind and Life Institute fellow.
Session 2
April 27, 2023
2:00-3:15 pm ET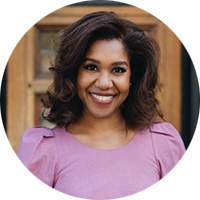 Our Emotional Lives: Exploring the Complex Relationship between Stress, Trauma, and the Body
Dr. Inger Burnett-Zeigler
Join us as we delve into the complex relationship between stress, trauma, and the body with licensed clinical psychologist and scholar Dr. Inger Burnett-Zeigler.
Inger Burnett-Zeigler
Northwestern University, Associate Professor
Dr. Inger Burnett-Zeigler is an associate professor of Psychiatry and Behavioral Sciences at Northwestern University's Feinberg School of Medicine, and a licensed clinical psychologist with over 20 years of experience. She specializes in helping people manage stress, trauma, mood and anxiety conditions, and interpersonal relationship issues, promoting holistic wellness through mindfulness and self-compassion. Inger's research focuses on social determinants of mental health and treatment, particularly in the Black community, and she has authored the book "Nobody Knows the Trouble I've Seen: The Emotional Lives of Black Women." She is an advocate for normalizing mental health treatment and has been featured in publications such as the New York Times and TIME Magazine. Inger holds a psychology degree from Cornell University, a doctorate in clinical psychology from Northwestern University, and completed a postdoctoral fellowship at the VA Ann Arbor/University of Michigan.
Session 3
May 25, 2023
2:00-3:15 pm ET
Trauma and Resilience
Dominique Malebranche
In this session, we will explore the impact of trauma on individuals and how those with a history of trauma can build resilience. Our talk will focus on the role of culture in trauma and healing, as well as the influence of the media, our ancestors, and intergenerational trauma on our collective stories.
Dominique Malebranche, PhD, RYT
Pepperdine University
Dominique A. Malebranche is an assistant professor, licensed psychologist, and embodiment practitioner and facilitator. She serves as a MLI Changemaker Fellow, Teaching Affiliate of Harvard Medical School at the Center for Mindfulness and Compassion, and former postdoctoral fellow at the internationally-known Trauma Center at JRI. Her work swims within the intersections of psycho-spiritual impact of cultural stress and trauma, embodied healing and liberation, resilience capacity building, and body-mind interventions. Malebranche centers the awareness of the body as a cultural source of healing, wisdom and transformation, demonstrated through co-organizing, training and consultation, creative scholarship and personal contemplative practice. She is inspired by somatic freediving and reclaiming ancestral and liberatory relationships with land and water.
Session 4
August 17, 2023
2:00-3:15 pm ET
Developing Emotional Awareness to Understand Burnout
Eve Ekman
What do we learn when we track daily emotions? What are destructive emotions and why did the Dalai Lama host a meeting on the topic? How can technology help us cultivate emotional awareness?
Learn more in a Mind & Life Connect session with writer, teacher and contemplative social scientist Eve Ekman. Eve is an experienced researcher and group facilitator, whose work focuses on the science of happiness, resilience, compassion, mindfulness, and emotional awareness. Emotions can dramatically help or hinder us in leading productive, purposeful, and compassionate lives, and we are not born with clear instructions on how to work with them. This interview will weave insights from contemporary Social, Cognitive, and Buddhist Psychology lenses on understanding and transforming our emotional lives.
Eve will share her experiences using a smartphone application to examine the daily emotions of healthcare professionals–from joy to fear to anger. The session is open to everyone interested in the science of emotional awareness and well-being.
Eve Ekman
Dr. Eve Ekman is a Wellbeing Lead in the Health team at Apple, a fellow of Mind and Life, Senior Fellow for the Greater Good Science Center, and a contemplative curriculum specialist at the UC Berkeley Center for the Science of Psychedelics. Her work draws from her extensive experience in clinical social work, integrative medicine, emotional awareness, contemplative science, and meditation. Her research focuses on helping professional care providers prevent burnout by providing them with easier access to practices of attention, insight, and resilience. She has developed trainings to address burnout in national and international organizations and has delivered keynotes and workshops for companies such as Airbnb, Salesforce, and Kaiser Permanente. Additionally, she has collaborated with her father, renowned emotion researcher Dr. Paul Ekman, on projects such as The Atlas of Emotions. Eve's writing has been published in peer-reviewed journals, magazines, and books, and she is an avid practitioner of meditation, yoga, and cold water surfing.
Session 5
September 14, 2023
2:00-3:15 pm ET
Reshaping Systems: Toward a Culture of Belonging
Tony Chambers
Transcript coming soon
Join Tony Chambers in a thought-provoking conversation centered around the transformative shifts of power from the individual to societal levels. Explore how higher education shapes society's core objectives and grapple with systemic challenges. We'll take a close look at our role in driving systemic change and reshaping power dynamics.
In this interactive online event, you'll collaborate with other curious participants to reflect on historical influences and how best to drive meaningful change. Through a methodical questioning process, we'll dissect established norms and pave the way for healing and progress.
Uncover the unintended negative consequences of traditional notions of wholeness, mindfulness, and well-being, particularly within marginalized communities. Delve into the concept of compassion as a guiding principle for our discourse, and learn how educators are navigating trauma transfer, impacting personal growth and classroom interactions. Tony will share how it's possible to nurture resilience—and a culture of belonging—through transformative learning and what he calls "practicing soulfulness."
By participating in this event, you'll be challenged to confront and dismantle structures that uphold inequalities, while advocating for comprehensive, scalable policies. Register now to embark on this enlightening journey, fostering inclusive and compassionate dialogues
Tony Chambers
Tony Chambers is the Director of Equity, Inclusion, and Innovation at the Center for Healthy Minds at the University of Wisconsin – Madison. Tony also serves as a Senior Lecturer in the department of Counseling Psychology teaching courses on Human Flourishing, Innovation Fellow for the Badger Belonging Initiative in the College of Letters and Sciences, and Director for Black Well-being Strategy in the Center for Black Excellence and Culture in Madison, Wisconsin.
---