Session 2 transcript now available
Join us as we delve into the complex relationship between stress, trauma, and the body with licensed clinical psychologist and scholar Dr. Inger Burnett-Zeigler.
Throughout this session we will explore the intersectionality between stress, trauma and race. We will also discuss how stress can manifest in the body, thoughts, feelings, and behavior. Learning to recognize these symptoms is an essential step in managing stress and promoting emotional well-being.
While trauma knows no boundaries, it has a disproportionate impact on B.I.P.O.C. communities; yet these groups often experience barriers to accessing trauma-informed resources and mental health care. Dr. Burnett- Zeigler is not only an expert in the field of mental health, she is also a fierce advocate for eliminating the stigma around mental illness and normalizing participation in mental health care.
Dr. Burnett-Zeigler will invite us to cultivate compassion and empathy for each individual's style of coping and not valuing one type over another. This approach is crucial to ensuring that all individuals have equal access to the support and care they need.
---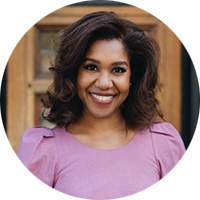 Inger Burnett-Zeigler
Northwestern University, Associate Professor
Dr. Inger Burnett-Zeigler is an associate professor of Psychiatry and Behavioral Sciences at Northwestern University's Feinberg School of Medicine, and a licensed clinical psychologist with over 20 years of experience. She specializes in helping people manage stress, trauma, mood and anxiety conditions, and interpersonal relationship issues, promoting holistic wellness through mindfulness and self-compassion. Inger's research focuses on social determinants of mental health and treatment, particularly in the Black community, and she has authored the book "Nobody Knows the Trouble I've Seen: The Emotional Lives of Black Women." She is an advocate for normalizing mental health treatment and has been featured in publications such as the New York Times and TIME Magazine. Inger holds a psychology degree from Cornell University, a doctorate in clinical psychology from Northwestern University, and completed a postdoctoral fellowship at the VA Ann Arbor/University of Michigan.