A Call To Care: The Mind & Life Institute's New Ethics, Education, and Human Development Initiative (Brooke Dodson-Lavelle)
Inspired by His Holiness the Dalai Lama's call to design a curriculum and pedagogy in "secular ethics," the Mind & Life Institute identified an important opportunity to join the growing movement of educators, scientists, and contemplatives engaged in helping our children deepen their capacities for care and compassion. Our program, entitled "A Call to Care," presents a model for enhancing ethical sensitivity through integrating the best practices from existing SEL and contemplative-based programs with a developmentally sensitive approach to nurturing our capacity for care. By developing our natural capacities for caring, we believe we can embed ethics deeply enough so that it animates all human interaction.
Secular Ethics and Human Values: A Transformative Approach (Venerable Tenzin Priyadarshi)
The Dalai Lama Center for Ethics and Transformative Values at the Massachusetts Institute of Technology is a collaborative and nonpartisan think tank dedicated to inquiry, dialogue, and education on the ethical and humane dimensions of life. The Center places a strong focus on advancing pedagogical methods and utilizing new technologies and forms of media to engage a broad spectrum of individuals in a self-exploration of ethics, values, and leadership. Since 2009, The Center's programs and activities have reached eight countries with participants, including children from four years old into adolescence, university students, scientists and researchers, business executives, civil servants, law enforcement professionals, and others. The Center's philosophy includes the belief that progress on current global challenges, from climate change to poverty and inequality, will require a fundamental shift and realignment of values. In pursuit of this goal, our programs strive to merge traditionally disparate domains of science, engineering, and technology with probing discussions on ethics and values.
Courage of Care Coalition
Convening Faculty, Grantee, Reviewer
Brooke D. Lavelle, PhD, is the Co-Founder and President of the Courage of Care Coalition, a nonprofit dedicated to facilitating the co-creation of a more just, compassionate world. Together with her … MORE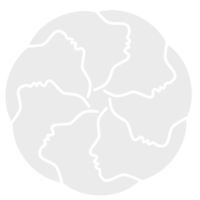 Massachusetts Institute of Technology
The Venerable Tenzin Priyadarshi is the founding director of The Dalai Lama Center for Ethics and Transformative Values at the Massachusetts Institute of Technology (MIT). Born into a Hindu Brahmin … MORE