Filmed during Mind & Life Institute's "Mind & Life XXX: Perception, Concepts, and Self" on December 14, 2015.
---
Project Prakash: Merging Science and Service
SPEAKER: Pawan Sinha
All scientists harbor the hope of merging their personal desire to be good Samaritans with their professional desire to be good researchers. This aspiration to braid science and service can only come to fruition if we actively identify opportunities that mesh the two-the kind of science that necessitates service. This presentation describes Project Prakash as a prototype of what such initiatives might look like. The genesis of this project lies in the confluence of a crucial humanitarian mission and a fundamental scientific quest.
India is home to the world's largest population of blind children. The visual handicap, coupled with extreme poverty, greatly compromises the children's quality of life and even basic survival. The humanitarian mission of Project Prakash is to bring light into the lives of curably blind children by providing them sight-restoring surgeries. Embedded in this mission is an unprecedented opportunity to study deep scientific questions: How does the brain learn to extract meaning from sensory chaos? Is the visual world we perceive a construction arrived at through a process of learning, or is our ability to interpret the visual environment immediate and innate? Can the brain learn to see even late in life? By following the development of visual skills in these unique children who are just setting out on the enterprise of learning how to see, we have gained insights into these and other fundamental questions regarding visual perception. Through a combination of behavioral and brain-imaging studies, Project Prakash has revealed remarkable neural malleability even late in life and significant improvements in the children's ability to recognize objects, and use vision to gain independence.
MODERATOR: Richard J. Davidson
INTERPRETER: Thupten Jinpa
PANELISTS:
His Holiness the 14th Dalai Lama
Lera Boroditsky
John Dunne
Jay Garfield
Roshi Joan Halifax
Wendy Hasenkamp
Bryce Johnson
Catherine Kerr
Tenzin Lhadron
Geshe Lhakdor
Thabkhe Lodroe
Geshe Dadul Namgyal
Werner Nater
Geshe Lobsang Tenzin Negi
Vasudevi Reddy
Matthieu Ricard
Yangsi Rinpoche
Pawan Sinha
Professor Geshe Yeshe Thabke
Khenpo Sonam Tsewang
David Vago
Christy Wilson-Mendenhall
Carol Worthman
Participants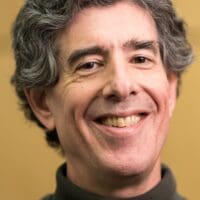 William James and Vilas Research Professor of Psychology and Psychiatry and Founder & Director of the Center for Healthy Minds, University of Wisconsin-Madison. Founder and Chief Visionary for Healthy Minds Innovations, Inc.