This Think Tank explores how Critical Pedagogy and Social and Emotional Learning can be synthesised through an Ethics rooted in Compassion. The intention is to develop innovative pedagogy for a 'Global Education Curriculum' for students aged 8-15. Traditionally, Global Education nurtures competencies in line with Paulo Freire's Critical Pedagogy. It is proposed that the nurturing of emotional and social competencies are also essential components. By rooting all competencies in an Ethics based in Compassion, a 'holistic' approach might emerge for preparing young people as Compassionate Global Citizens.
The Think Tank brings together Ireland, USA, and UK scholars, educators, researchers and policy makers to:
Strengthen theoretical underpinnings
Define core competencies
Develop the 'Teacher Training Course'
Explore a 'Teacher's Masters Programme'
Design research to pilot to 120 Ireland teachers
Ireland and UK participants will meet in person, and e-conference USA colleagues. Participants will collaborate towards developing a Programme for replication across countries.
Organizer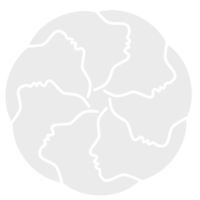 Children in Crossfire
Grantee
Caroline Murphy is Head of Strategic Direction and Development Education at the International Development Organisation, Children in Crossfire. Caroline completed her PhD research degree at the University of Ulster (2009), focusing … MORE
Participants